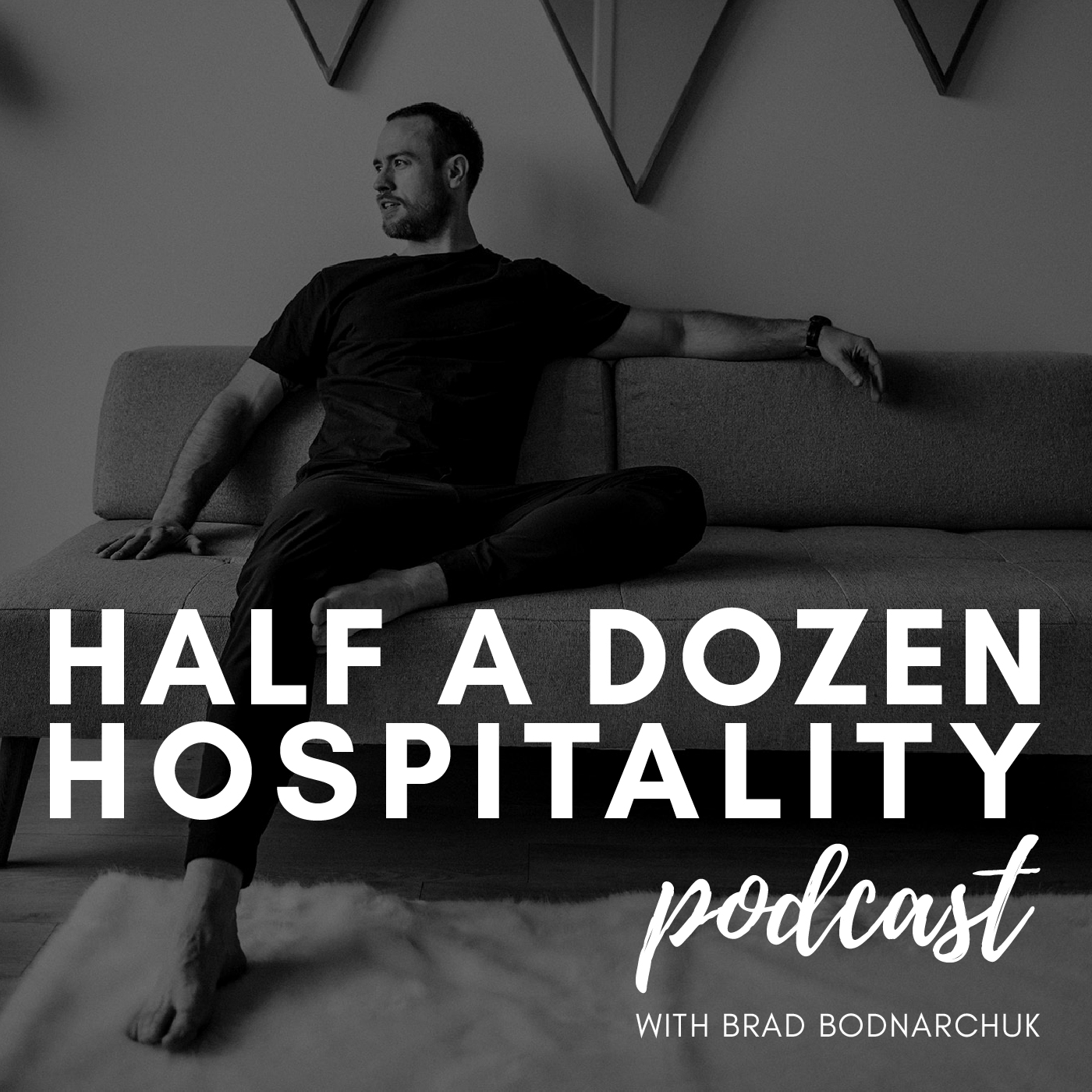 Sydney Koby is young, ambitious, and already crushing it in a space that is extremely competitive.
With a background and formal training in baking creating something delicious isn't new for the Founder and Owner of BiTE SNACKS, but making something delicious with crickets is a whole other ballgame. 
What Sydney has already accomplished with her business is impressive and inspiring. As a self-proclaimed introvert it was awesome to sit with her and allow her the space to tell her story in more detail. While communicating outwardly may not come naturally to her, she seems to be doing something right as her brand is growing and gaining more and more buzz.
Hosting Sydney was a pleasure and we will most certainly do round II with a proper set up lacking a very busy 1 year old baby. 
Be sure to reach out and engage with Sydney and her brand online and look for BiTE SNACK products in stores near you and also on Amazon.ca!
Don't forget to LIKE, SHARE & SUBSCRIBE to Half A Dozen Hospitality Podcast
IN THIS EPISODE YOU'LL LEARN:
How she came to discover crickets as a fuel source

What crickets actually taste like

How sustainable the use of crickets as a protein source can be

What Sydney does to pump herself up before a big meeting

Why it's important to follow your dreams
QUOTES:
"I think it was an article I read initially that mentioned the World Health Organization came out with this super big report."  (5:58)
"It's super crowded too so people think you're doubley crazy, why would you try that?" (14:37)
"They grind the crickets into a fine powder for me, so by the time it gets to me it is just like another ingredient." (26:00)
"Support more people with a nice lifestyle." (36:22)
"We are really the odd ones out here in North America." (49:56)
LINKS:
Find out EVERYTHING you need to know about COOK CULTURE  HERE 
Follow Cook Culture   Facebook | Instagram | Linkedin
Who Do You Want To Hear From The Hospitality Space Featured On The Half A Dozen Hospitality Podcast?
Email Us At brad@bradbodnarchuk.com To Let Us Know Who And Why