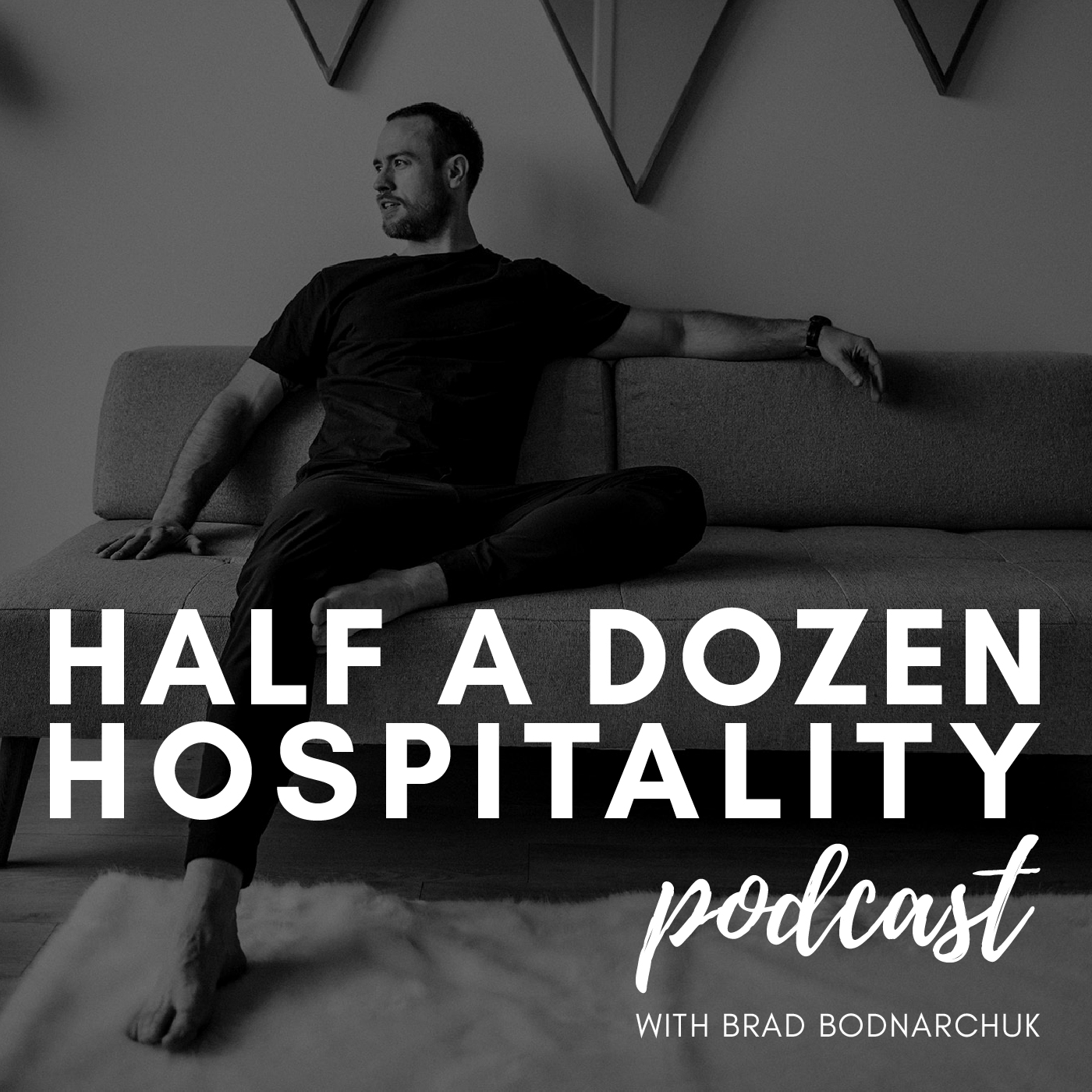 Miguel Garcia is as humble as they come but this soft spoken man has heaps of talent and his trajectory is one we will all want to keep an eye on. With a passionate Latin background, Miguel's association with all things food and all things hospitality is naturally in his blood. As he describes so eloquently stories of his Mom's simple yet inspiring dishes that she whips up from nothing, I can't help but get intrigued by the lens at which Miguel sees food and sees this space. His humble nature has allowed for him to establish himself as a voice in this industry and work his way up so that he can impart his wisdom and passion on others, in particular the younger generation. His decision to evolve himself and his craft is something that all of us in his community will benefit from. If you don't know Miguel, you won't want to miss this podcast, and if you do know Miguel, this podcast will likely only cement for you the many reasons why you appreciate him and what he does.
IN THIS EPISODE YOU'LL LEARN:
How to be open to change in this industry

Why listening to the public can be tough but is so key

The true power of food and conversation

Why keeping your body, mind, and soul healthy should be a priority in this space

How to go with your gut without being reckless
QUOTES:
"Whether it be a hard day at work, or just a lunch with a friend, it is those times were it is the most valuable."  (4:04)
"I think that one thing that we can do is teach these young people that come in a sense of work ethic and responsibility. " (22:00)
"Those moments is how I connect with the team here, and keeping it light." (36:00)
"Get a part time job that just barely pays the bills"  (42:30)
"It forces you to take away all of the crap, and focus on what's meaningful for yourself."" (51:53)
LINKS:
Find out EVERYTHING you need to know about Miguel Garcia HERE
Follow Miguel Garcia  Facebook | Instagram | Linkedin | Twitter
Philosophy Critical Thinking Class
Who Do You Want To Hear From The Hospitality Space Featured On The Half A Dozen Hospitality Podcast?
Email Us At brad@bradbodnarchuk.com To Let Us Know Who And Why
Who Do You Want To Hear From The Hospitality Space Featured On The Half A Dozen Hospitality Podcast?
Email Us At brad@bradbodnarchuk.com To Let Us Know Who And Why