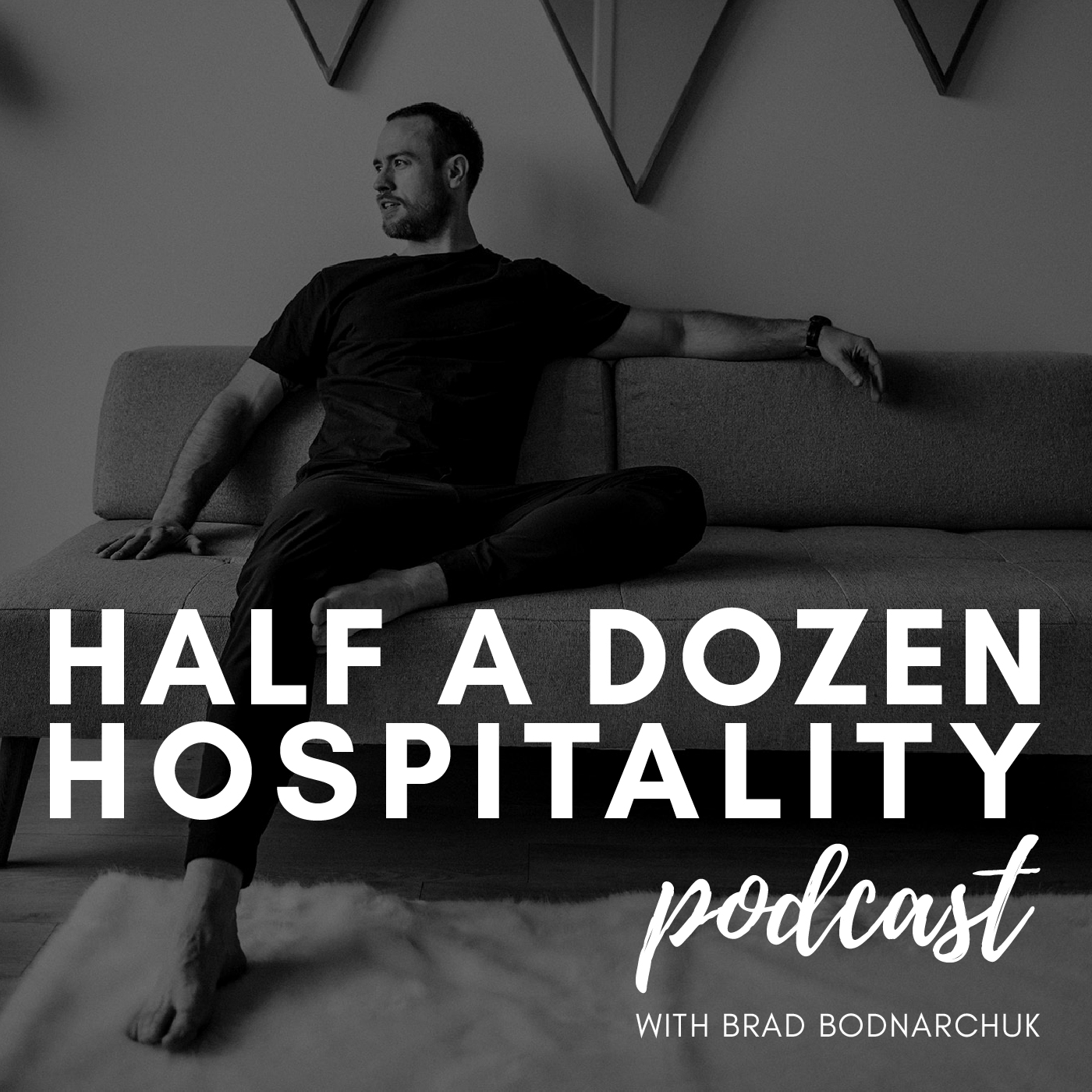 Joanna Jagger and her team are "new to this space" but they are coming to the Hospitality, Tourism, and Recreation world with a ton of experience, a basket full of educational pieces, and a true desire to facilitate positive change for all women in these spaces.
Meeting up with Joanna I wasn't sure what I was going to learn, but I knew I was going to walk away with a fresh perspective, some actionable takeaways, and a new appreciation for the gaps that still exist in our industry. What WORTH is working to do is to create a platform for more dialog, a dialog to create some significant change.
The stats that Joanna shared with me during this podcast were staggering and I was blown away by how behind we are, specifically in the hospitality space. Joanna brought new paradigms to consider within the restaurant world that until we met I was likely pretty blind to.
I appreciate Joanna's approach to what she and her team are working to create with WORTH and I applaud them all on the exceptional work they've already done to help fill in where some of these giant gaps have existed for far too long.
For the June 24th NEGOTIATE YOUR WORTH event you can grab your tickets HERE
For the August YES SHEF event, you can grab tickets HERE
Don't forget to LIKE, SHARE & SUBSCRIBE to Half A Dozen Hospitality Podcast
IN THIS EPISODE YOU'LL LEARN:
What barriers women are still facing

How to navigate this space as a woman and as a man

How moving our industries forward with these topics can look

The importance of conversation

Why we need to see action today
QUOTES:
"What we are building as Worth Association, for me it, I recognized there was a big gap so if you work in many other industries, there's a Women In Leadership Association."  (5:19)
"I think there is choice now. I think women coming up in the next generation, I hope, I truly hope, I truly believe the movements globally, ME TOO or TIMES UP, empowering women." (19:56)
"And this is the special part of YES SHEF, it's getting the Vancouver Community College, paired up. " (25:49)
"Not control yourself to be a professional, and that in itself kind of a form of harassment." (44:58)
"A book you haven't read yet, or a podcast you haven't listened to yet, we are in such a powerful time of having knowledge at our fingertips" (45:38)
LINKS:
Tickets to THE HALF A DOZEN DINNER SERIES VOL 3
Find out EVERYTHING you need to know about WORTH ASSOCIATION  HERE
Follow WORTH ASSOCIATION  Facebook | Instagram | Linkedin
Who Do You Want To Hear From The Hospitality Space Featured On The Half A Dozen Hospitality Podcast?
Email Us At brad@bradbodnarchuk.com To Let Us Know Who And Why