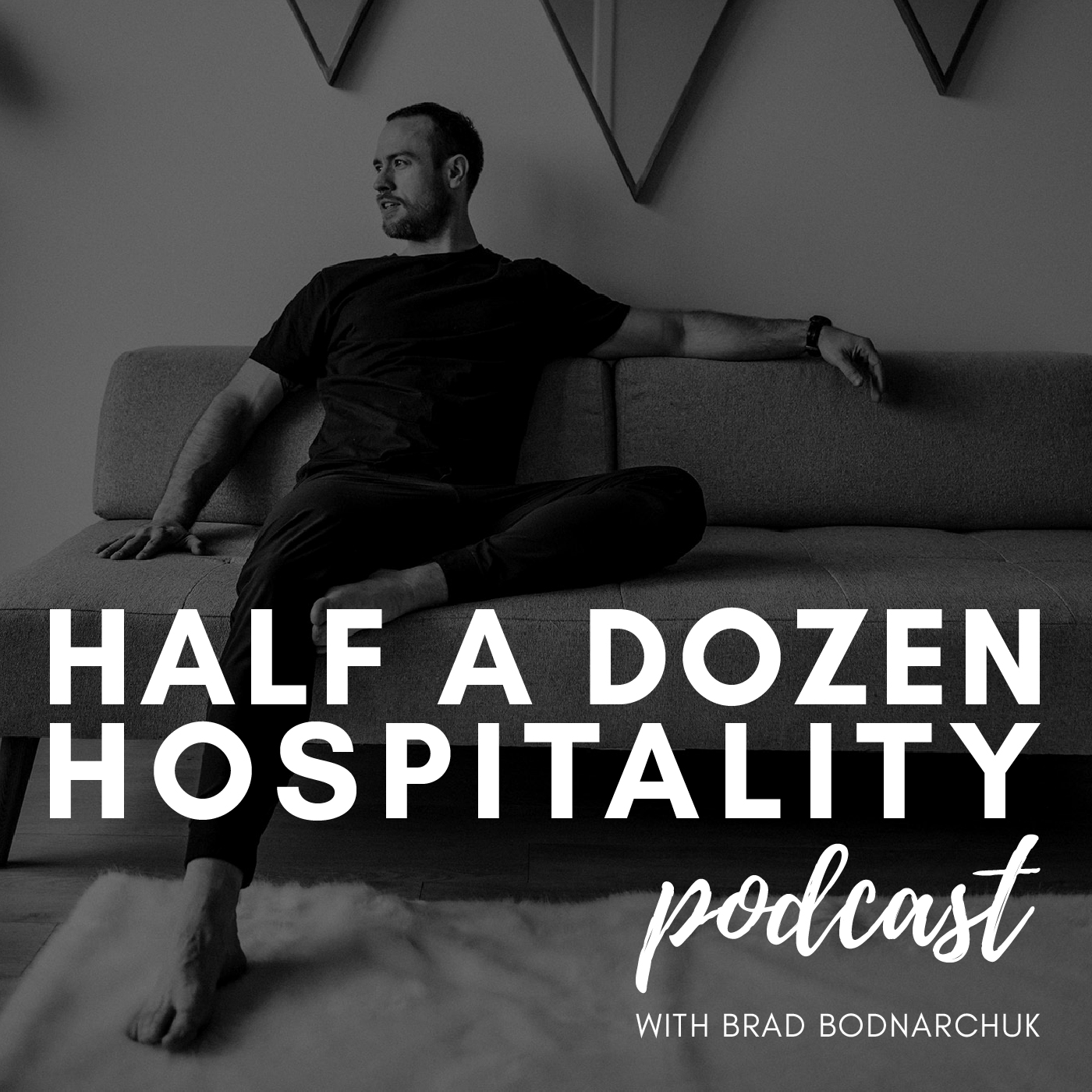 Supplying green juice for their staff should tell you enough about the priorities of Halifax's Bar Kismet Owners Jenner Cormier and Annie Brace-Lavoie, they actually care.
A care for their staff and a care for this industry.
I caught up with Jenner for a podcast having never met the guy but in true East Coast fashion I was welcomed with open arms into the gorgeous space at 2733 Agricola St,  in Halifax where the Bar Kismet team hold service six nights a week.
Jenner and Annie (whom I didn't meet this go around) had made the call the night before to shut the restaurant down due to the extreme temperatures inside the historic building. The leadership team made the call that the health and wellbeing of their staff far outweighed the potential value of a full service. Again these seemingly simple things are adding up to the perfect cocktail for the longevity of this restaurant. 
Filling the staff with nutrient dense green juice and closing shop when the environment just isn't healthy for their team is reason for me to believe Bar Kismet is not only in good hands, but it also setting up to be a linchpin in what the restaurant industry should be looking more and more to emulate. 
Jenner and I dive deep on this podcast and we uncover some of the harsh realities of the industry that most of the population may know nothing about, and for that I am proud and full of gratitude. I am proud that I was able to provide a platform for Jenner to feel safe to share and I am extremely grateful for the opportunity to spend a sunny morning with him discussing the industry and so literally fuels us both. 
This is a podcast I truly feel could have went on for hours, but I am holding on to hope that Jenner and I will meet up again soon to record more of these episodes in the future and be as real as we can possibly be.
Don't forget to LIKE, SHARE & SUBSCRIBE to Half A Dozen Hospitality Podcast
Follow Jenner Cormier TWITTER | INSTAGRAM 
IN THIS EPISODE YOU'LL LEARN:
Why green juice instead of a pre-service meal

How many restaurants make it past year two

What standards Jenner holds himself and his team to

Why it is important to have balance in this industry

How to create success from a concept to execution
QUOTES:
"We have some really great relationships with a lot of the local farmers and producers and fish purveyors and brokers and all of these crazy things and they are always throwing interesting ingredients at us..."  (4:03)
"Let's bring this space back to what it might have looked like, create a comfortable environment that is very spacious and light…" (14:37)
"I don't know if it's um, I don't know what the word is, it is not pretentiousness, it is almost like 'I know what I am talking about and I don't care what you have to say!' " (33:20)
"I think the ocean has a large part, I mean are connected to it here in the restaurant." (1:05:10)
Links:
Who Do You Want To Hear From The Hospitality Space Featured On The Half A Dozen Hospitality Podcast?
Email Us At brad@bradbodnarchuk.com To Let Us Know Who And Why