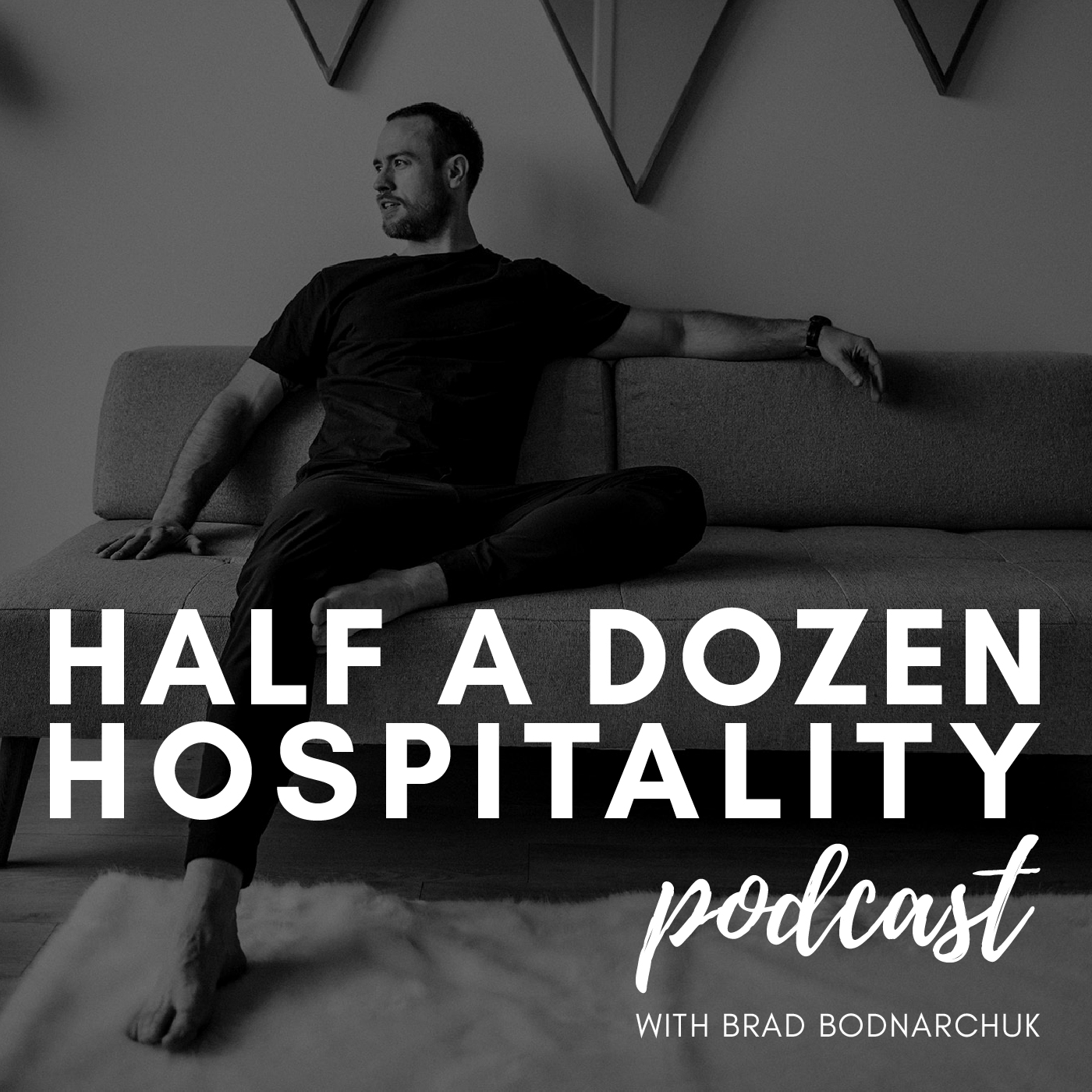 "We run pop-up hotels in new apartment buildings" is how Jason kicks us off on this weeks podcast.
Jason Fudin the CEO of WhyHotel explains to me in very simple terms what WhyHotel is and how it all works and I am very intrigued.
WhyHotel was on my radar originally when one of Jasons people reached out to the Half A Dozen Hospitality Podcast to see if it would be a fit to have Jason on the show to talk about his company, hospitality and the his opinion on the future of the industry.
My first introduction to the brand was simply this statement:
WhyHotel is an alternative lodging service which operates in brand new, luxury apartment buildings, turning their un-used units into hotel rooms during their lease-up phase. WhyHotel staffs all its pop-up hotels with 24/7 onsite security, concierge and cleaning staff, the hotels usually operate for 1-2 years before leaving a given apartment building to allow the units to be sold to long term residents. Hotel guests receive access to all of the building's amenities such as pools and fitness centers.
Jason and his team have seemingly thought outside of the box and created a business where only before there were gaps.
On this weeks podcast you will hear Jason break down logistically how WhyHotel operates and the seemingly ingenious model to use what would otherwise be empty rental units in brand new buildings and turning them into a complete luxury experience.
"Our guests have full homes" Jason shares at one point in the show as he explains the awesome amenities you experience at a WhyHotel property that is completely different than the one you and I would be used to at a hotel with a tiny desk and a suspect bed.
WhyHotel is "blurring of the line hospitality and a home" and creating an experience for their customers unlike any other. Guests of WhyHotel feel engaged by the brand from the very first interaction. Upon arrival guests are checked-in and greeted by a local concierge who is there 24/7. Not only does the local employee know what to do, where to go and who to see but WhyHotel has also set it up so that upon arrival you're welcome to join a local craft beer (Baltimore serves up Natty Boh, Washington DC pours Right Proper) or if you're needing a coffee for yourself or a juice box for the kids, they've got that as well.
"20% to 30% of the people really want to have a true understanding of where they are and achieving a true sense of community" is what Jason and his team believe and end up focusing on. While the other 70%-80% want to check in quickly and not be bothered WhyHotel has built a platform that if you want to get that local feel immediately upon checking in, they've got you covered.
While WhyHotel is currently only operating in the U.S and only in a handful of States (Arlington, VA, Washington, DC, and Baltimore, MD) don't be surprised to see this brand grow throughout the major cities in the U.S as well as Canada in no time. Jason has also earmarked Asia as a potential market for the brand to make it's next move towards.
For the time being however, Jason and his partner are focused on building a business that "has a positive impact on the community around us" with a keen desire to "make the world more efficient, it's just the way we are wired."
A husband and father, Jason is an inspiring entrepreneur with an awesome vision for WhyHotel as well as the communities the company pops up in. I thoroughly enjoyed meeting Jason and having the opportunity to better understand who he is outside of WhyHotel as well as gain a clear understanding of how truly cool his brand is.
If you're in any of the three cities where you can currently enjoy a WhyHotel space, WHY wouldn't you?
Be sure to tune into this entire podcast HERE and don't forget to LIKE, SHARE, and SUBSCRIBE to stay in the loop on ALL things Hospitality from all over the world.
Be sure to check out the entire podcast on iTunes, YouTube, STITCHER and Podbean TODAY!
BB