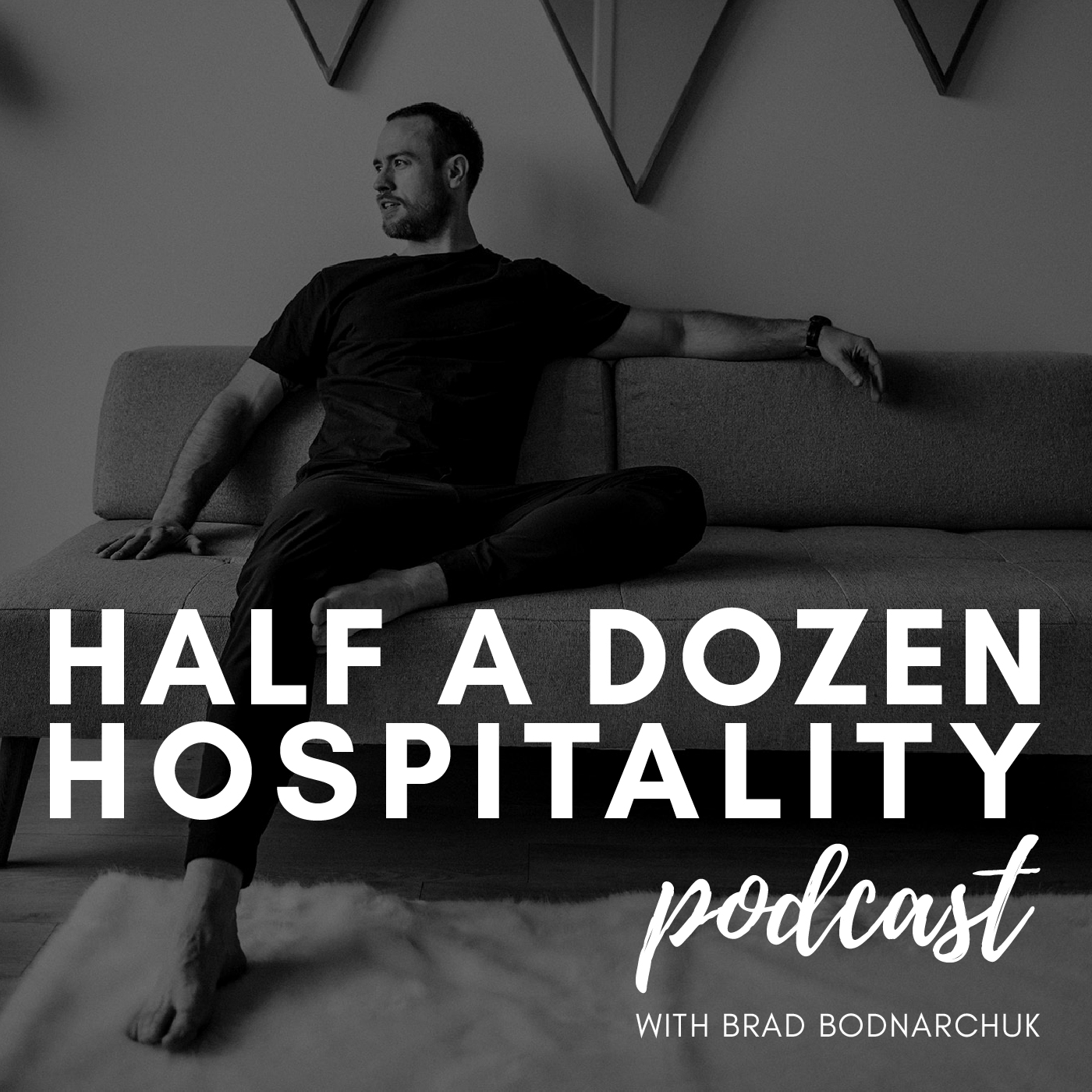 I send a lot of emails throughout the day where I use the word "synergy". I use the word when i am describing a project, or making an email introduction, come to think of it, I may use it far too often.
However, I will allow myself to use it here as it is extremely applicable. The synergy that I feel with Hakan Burcuoglu is palpable and it is also tangible in what we do. Hakan has aligned himself with the food and beverage space and perhaps unknowingly is giving so much of himself to the industry.
Like the podcast, his website and his latest book truly do allow for others to use his platforms to tell their stories with his help in the most eloquent of ways. Hakan has a knack with words and a passion for great things that has propelled him to where he is today, giving more of himself to shine the light on others and the bi-product is he gets to rub elbows with some other pretty special artists and creators.
On the latest podcast Hakan and I discuss his new book, the local food scene in Vancouver, the global food scene, Radiohead, and everything in between. I love learning from people like Hakan and I almost pinch myself when I get to spend an hour plus with minds like this.
Don't forget to LIKE, SHARE & SUBSCRIBE to Half A Dozen Hospitality Podcast
IN THIS EPISODE YOU'LL LEARN:
Why he took on this book project in the first place

How he feels about the local hospitality scene in Vancouver 

What he loves about Radiohead

How to tell a story with a photo

Why it is important to tell the stories beyond the plate
QUOTES:
"Compile something that was like 20 Rolling Stone interviews from the 80's or 90's" (5:03)
"It's really up to us to be like, am I giving this person a "LIKE"? Am I watching their show? Am I giving them ratings? (25:16)
"In terms of just thinking about food and you know that Rockstar Chef, who is like an artist, that's another conversation. " (38:38)
About time, you know, about just sitting down, and reading a story for just ten minutes, and then contemplate the recipe." (58:50)
Follow Hakan TWITTER | INSTAGRAM  | Linkedin | Facebook
Links:
Who Do You Want To Hear From The Hospitality Space Featured On The Half A Dozen Hospitality Podcast?
Email Me At brad@bradbodnarchuk.com To Let Us Know Who And Why