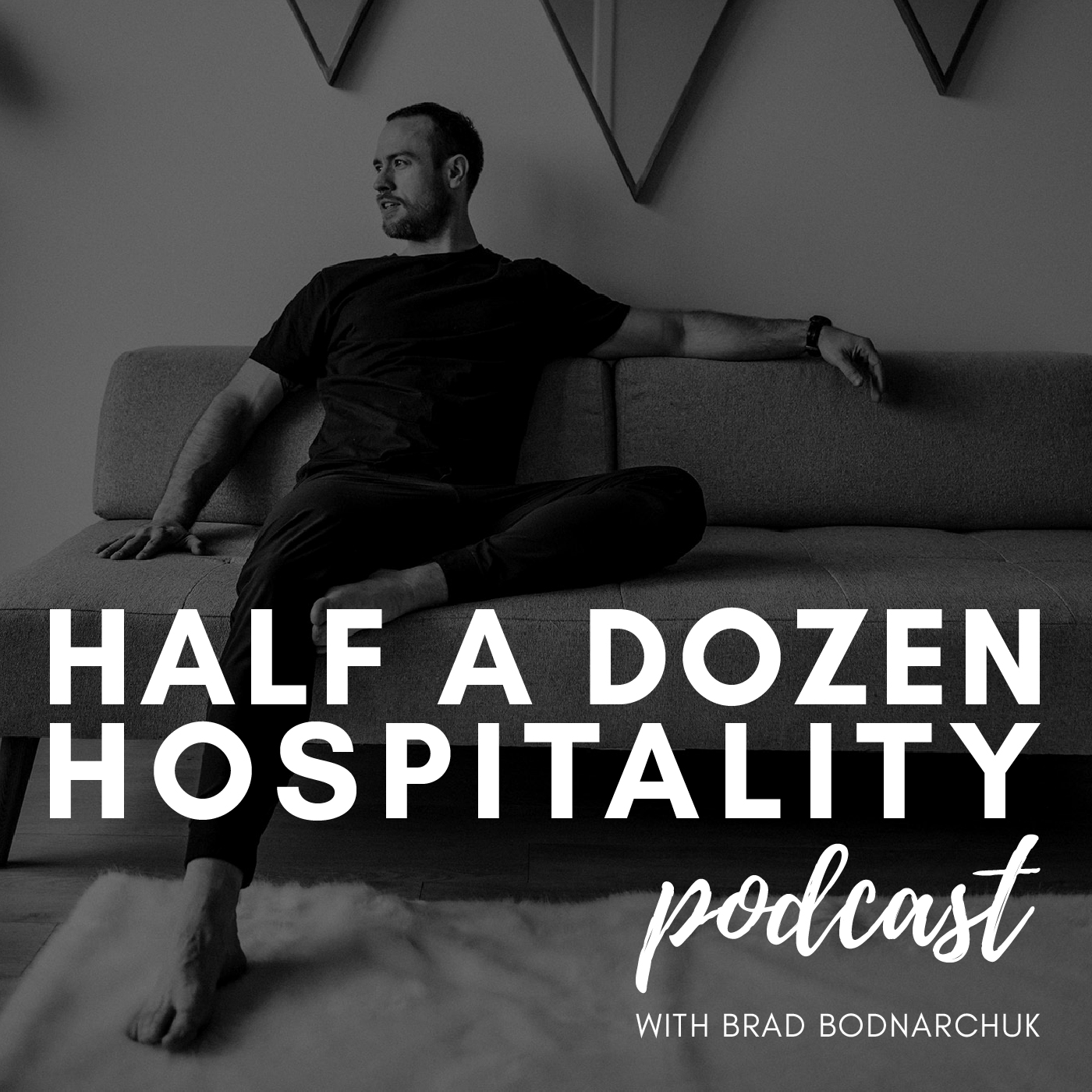 This was fun.
I write down a lot of my goals, and one of the many that I have was written on my whiteboard in my bedroom where I would see it every single day. It read, "Be a GUEST on someone else's podcast". After about roughly 40-50 episodes of my own on The Half A Dozen Hospitality Podcast I was looking for an opportunity to spread my message even further, and so I wrote this goal down and emailed everyone who had a podcast that was somehow aligned or semi-aligned with me, what I am doing, and my industry. Guess what happened? Nothing. Zero. Literally crickets. I didn't receive one reply and while that was tough to digest I knew somehow some way it would happen, I just had no idea when. Cut to today, May 31st 2019, one day from my VERY FIRST PODCAST EPISODE and I have now not only guested on a total of 4 podcasts (Zero To Here, Try It Like It, Your Hidden Talent Podcast , Awaken The Awesome) which is amazing AND it happened, but now I am guesting on my own show.
That's right, the latest episode, in celebrating year 1 of my podcast literally just around the corner I am releasing my "Get To Know The Host" episode where I sat down with my friend Devon Doolling (she was on episode 50) and we switched roles! Devon played the host and brought some awesome questions, while I sat back and fielded those questions as best that I could. I had a really fun time recording this episode with Devon and feel super grateful that she took the initiative to make this all happen.
This is a super fun episode and I know you guys will enjoy this one as it is completely different and it gives you more insight into me… in case you were interested.
IN THIS EPISODE YOU'LL LEARN:
My "LAST MEAL". What I am eating, who is it with, where is it and what music is playing

Some of my biggest influences

My goals

How I stay motivated

What is next for the dinner series, the podcast and my consulting work
QUOTES:
"When you first asked that question I was picturing a beach"  (8:38)
"Confidence in me to jump into this, I mean opening my own consultancy business" (17:07)
"And then from that it afforded me the ability to have the conversations to say 'Hey would you be open to donating'?"" (23:11)
"Goals that would probably make you laugh, because they probably sound unachievable." (35:20)
"I don't ask clients to be ignorant to what could happen, we spend time, on what I call the anticipation playbook ." (46:33)
LINKS:
Tickets to THE HALF A DOZEN DINNER SERIES VOL 3
Find out EVERYTHING you need to know about me  HERE
Follow Me   Facebook | Instagram | Linkedin | Twitter
Use A Podcast To Grow Your Business
Who Do You Want To Hear From The Hospitality Space Featured On The Half A Dozen Hospitality Podcast?
Email Us At brad@bradbodnarchuk.com To Let Us Know Who And Why