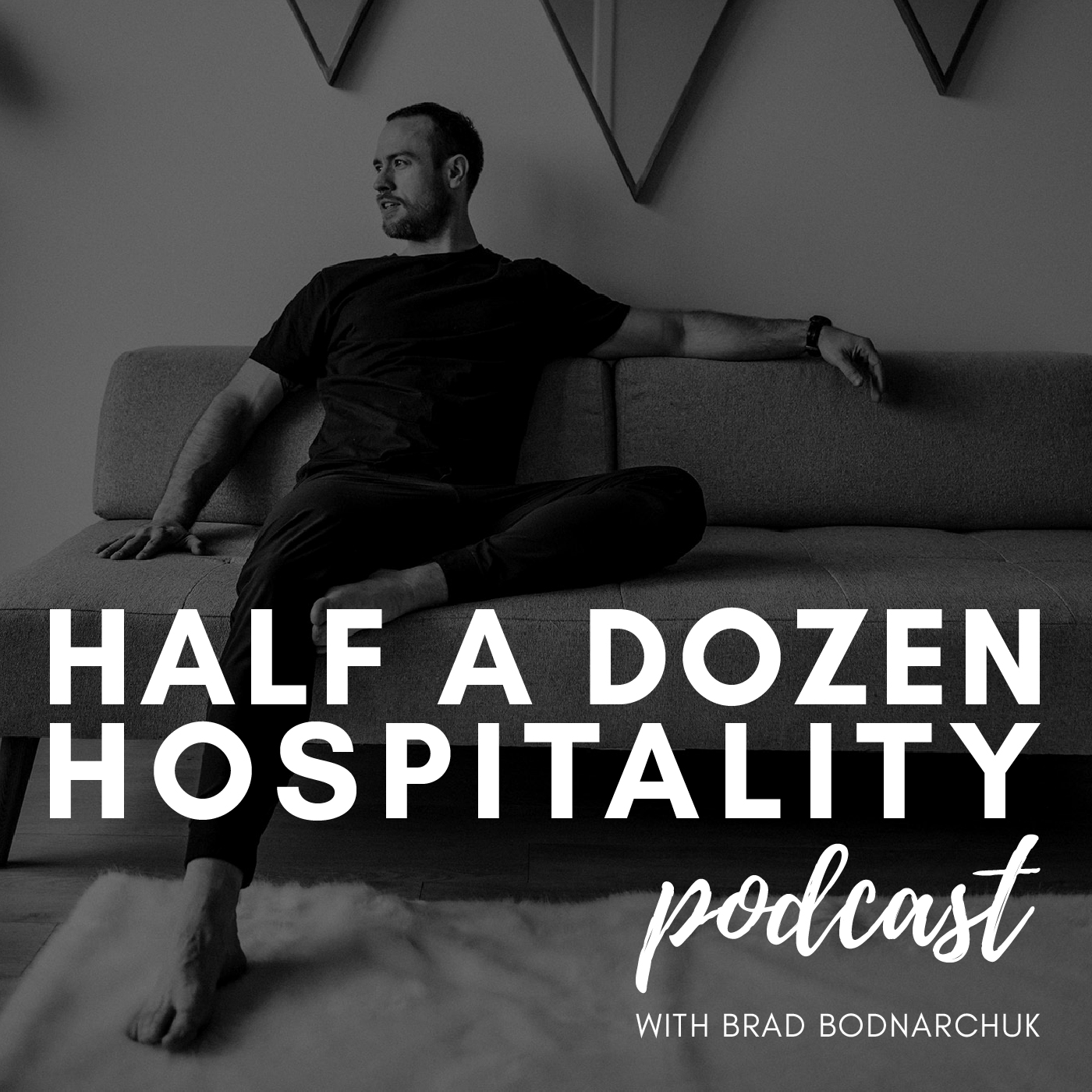 In just over 15 months I've sat down with some of the coolest, most influential, incredible, interesting, fun and creative people that make up our industry. Over that time, together, we've created a total of 100 episodes for The Half A Dozen Hospitality Podcast and I couldn't be happier!
Today marks my 100th episode and for this monumental episode I was lucky enough to have my brother in-law fly out from Ottawa to change things up with me on the show. Scott joined me as we hit record for episode 100 but this time I was the guest and he was the host.
Not only was it really awesome to have my brother take over the show, but it was also a blast to sit on the other side of the table and have the questions posed to me.
This episode had me thinking and reflecting a ton.
I've said it before, but it needs to be said again, this podcast has given me way more than I have ever given it. I have met some salt of the earth people who I am now lucky to call friends. I've launched my restaurant consulting business off the back of this podcast and created a whole charitable aspect of my business through The Half A Dozen Dinner Series. None of my current reality would be remotely possible if it wasn't for this podcast.
I am beyond grateful for every guest, every listen, every download, and every share. I am also very proud of the 100 episodes we've created as it is just proof to me that when you are really committed to something truly amazing things happen.
i hope you all enjoy episode 100 as it is really near and dear to my heart. If you dig it and you have some friends or family that you feel would dig it as well, it would mean the world to me if you would pass this on to someone who you think would enjoy it.
Thank you again for all of your support crew! We are just getting started.
Brad